Step-by-step look at Remote Deposit Capture, a feature of the Champion CU Mobile Banking app.
Champion Credit Union offers the convenience of depositing checks any time through our mobile banking app as soon as you get them. Follow the six easy steps below to deposit a check from your mobile device.


Log in to the Champion Credit Union Mobile Banking app.
Tap the three lines in the upper left corner from the home screen and select "Deposits"
Tap the + in the upper right corner to begin a new deposit
Endorse the check properly. Add your signature and "FOR MOBILE DEPOSIT ONLY AT CHAMPION CU" to the back of the check.

Follow the prompts to snap photos of the front and back of your check, select the account to which you would like the check deposited and the amount of the deposit.
Select Submit
You will receive a confirmation email that your check has been sent and another email when your deposit is accepted. Mobile deposits received before 3pm EST on a business day will be credited to your account the same day. Mobile deposits made after 3pm on a business day will be credited to your account on the following business day.
Screenshots of the remote deposit capture process.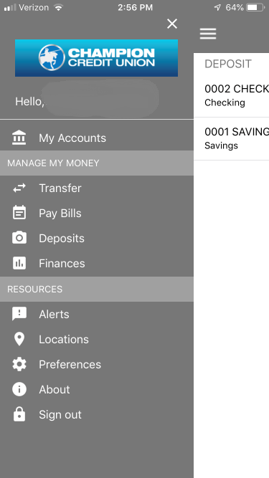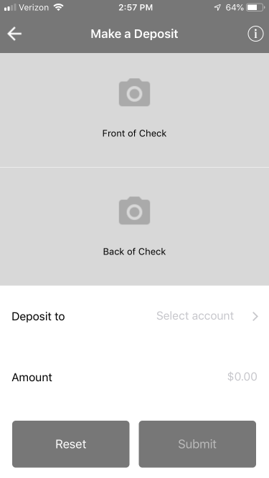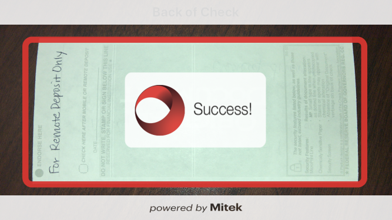 *This material is for educational purposes only and is not intended to provide specific recommendations for an individual.